Deciding to Sell
At the Trillium Team, we understand that selling a property can pose challenges, and the decision to sell is often influenced by various factors. Maximizing the value of your property is a shared objective in this process. Increasing value can be accomplished through strategic renovations, improving curb appeal, and obtaining a thorough property inspection. Before embarking on any renovations, it's crucial to assess their potential impact on value and consider the selling prices of comparable properties. Enhancing curb appeal is vital to make a favorable initial impression, while a comprehensive property inspection helps prevent unforeseen issues and facilitates a seamless sale.
Entrusting a Real Estate Team with your Sale
To ensure a successful sale of your property, it is crucial to partner with a reputable real estate agent who possesses a deep understanding of your neighborhood and the local market dynamics. At the Trillium Team, our agents are dedicated to acting in your best interests, offering valuable expertise, and maintaining transparency and accountability at every step of the process.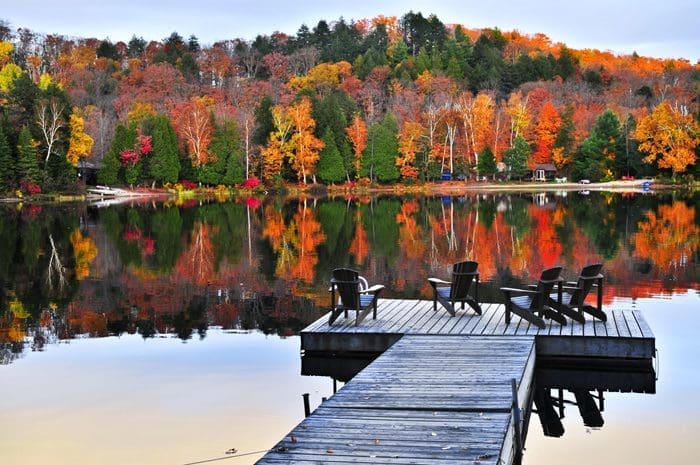 Listing your Property
A successful property sale goes beyond a simple lawn sign and MLS listing. When you choose to list your property with us, a Trillium Team agent will carefully evaluate its fair market value, taking into account factors such as its condition, location, special features, and comparative market analysis. Our agent will work closely with you to develop a comprehensive marketing plan, which may include creating an appealing features sheet or video to attract potential buyers and utilizing a variety of marketing channels to showcase your property.
Staging your Property
Staging your home or cottage for showings can help potential buyers envision themselves living in the space, leading to increased interest and higher offers. By cleaning, decluttering, and arranging furniture in a way that highlights the property's best features, staging can make your property more attractive and memorable to buyers. It can also help maximize the space and make rooms feel larger, which can be especially beneficial in smaller homes & cottages. Ultimately, investing in staging can lead to a quicker sale and a better return on your investment.
Reviewing an Offer
A Trillium Team real estate agent can provide valuable assistance in evaluating an Offer to Purchase by carefully examining all the terms and details. Whether the offer is firm or conditional, your Trillium Team expert will assess factors such as price, financing, and inclusions or exclusions that are contingent upon the closing. We will guide you through a comprehensive review, considering requested renovations, closing periods, and other contingencies. With our expertise, you can make informed decisions on whether to accept, reject, or counter the offer, ensuring your best interests are protected throughout the process.
Negotiations and Counter-Offers
At the Trillium Team, we recognize that every offer is unique. Our team of skilled real estate agents will assist you in thoroughly reviewing all aspects of an Offer to Purchase, such as price, financing, conditions, inclusions, and exclusions. We'll ensure that you have a clear understanding of the terms and guide you through the decision-making process. In the event of multiple offers, we'll help you carefully compare and evaluate each one to determine the best fit for your needs. With our expertise, you can trust us to negotiate on your behalf, always maintaining patience and respect for all parties involved, in order to achieve the best possible outcome for you.
Closing a Property Sale
Selling a property can be a stressful and emotional experience. At the Trillium Team, we empathize with this and are dedicated to making the process as seamless and worry-free as possible. Our team will provide comprehensive guidance throughout the entire selling journey, from setting the right price to skillfully negotiating offers and closing the sale. Leveraging our expertise and in-depth market knowledge, we'll ensure your property is competitively priced and effectively marketed to attract suitable buyers. We understand the emotional aspect of selling a property and will address any concerns or questions you may have along the way. Our ultimate objective is to simplify the process, alleviate stress, and help you achieve the best possible price for your property.