Buying a Property: The First Big Decision
To prepare for purchasing a property, consider your needs and wants, such as the number of bedrooms and proximity to schools and work, along with desirable features like a pool or finished basement. Familiarize yourself with various types of property ownership, including freehold, condo, and co-op. Understanding the local real estate market and collaborating with a knowledgeable Trillium Team agent can also help you maximize the value of your investment.
Picking a Real Estate Agent
Buying a property involves personal and emotional decisions, and your relationship with a Trillium Team agent is built on trust, expertise, and mutual respect. As your representatives, the Trillium Team is committed to acting in your best interests, maintaining transparency, and being accountable. We will educate you on market conditions, analyze your budget and preferences, guide you to suitable properties, coordinate with professionals, negotiate with the seller, manage paperwork and deadlines, and assist in overcoming challenges. While providing financing advice, it remains your responsibility to understand and secure it.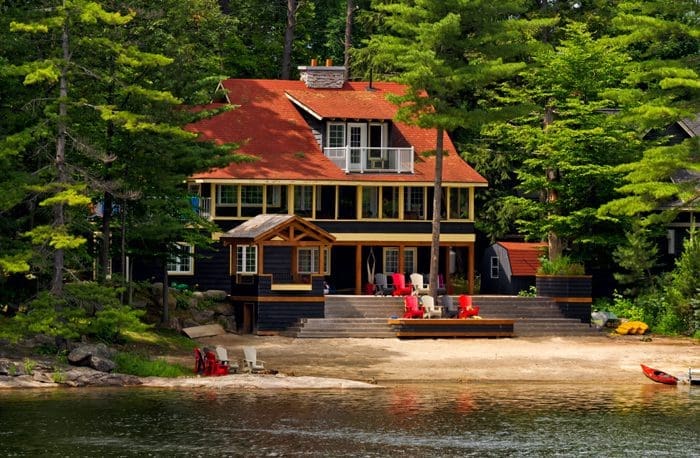 Financial Planning
Planning ahead is crucial to a successful property purchase. Before you begin shopping, it's important to determine the price range you can afford. Consider your down payment, which is typically a percentage of the total cost of the property. Putting down more money can save you money on monthly payments and interest in the long run. Knowing what you can afford depends on your monthly mortgage payment, down payment, and the length of the loan's amortization period. It's also wise to consult a Trillium Team member for mortgage pre-approval, which will give you a clear idea of what you can spend and protect you against rising interest rates.
Property Hunting
When searching for your dream home or cottage, don't limit yourself to just one neighborhood. A Trillium Team member may suggest other options that you haven't considered. It's important to choose a neighborhood that meets your needs, such as proximity to schools, work, and amenities. When hunting for a property, take a partner with you and ask tough questions about the property. Capture photos and videos for future reference and use your checklist to evaluate each property. Remember, while a professional property inspection will be conducted later, it's beneficial to begin with your own observations.
The Exciting Part: Making an Offer
Making an offer on a property can be exciting, but it's important to remain level-headed and not let your emotions cloud your judgment. As an investment, you want to ensure you're getting the best possible deal. A Trillium Team member can assist you in preparing an Offer to Purchase that covers all the essential details, including price, deposit, financing terms, conditions, and closing date. You can choose to make a "firm" offer, indicating your willingness to purchase the property as-is, or a "conditional" offer that depends on specific conditions being met, such as a property inspection or financing approval.
It's also important to recognize that negotiations may be involved. The seller may accept, reject, or counter your offer based on factors such as price, closing date, or other conditions. Your Trillium Team member will guide you through this process and provide effective negotiation tips, such as fairness, collaboration, prioritizing your needs while being flexible with wants, and knowing when to walk away from a deal that doesn't align with your requirements.
Before Buying a Property
When buying a home or cottage, it's crucial to enlist the expertise of professionals to safeguard your investment. A Trillium Team member can suggest a skilled property inspector who will meticulously examine the property for any structural damage, providing you with a comprehensive written report. Additionally, we can connect you with a reputable real estate lawyer who will carefully review the agreement of purchase and sale, verify compliance with building and zoning codes, and ensure that all necessary paperwork is meticulously prepared for the closing process. Rest assured that our team is committed to ensuring a smooth and secure transaction for you.
Closing the Deal
On closing day, as you take ownership of your new property, it's crucial to remember the payment of closing costs, which encompass inspections, legal fees, insurance, and registration. Rest assured; your trusted Trillium Team member will assist you in effectively managing these expenses.
In conclusion, buying a property is a significant decision with numerous important steps. However, with the support of the dedicated Trillium Team, the process can become more seamless and less intimidating. From discovering the perfect property to skillfully negotiating the deal and ultimately closing the sale, our team is here to provide expert guidance at every stage. Don't hesitate to contact us for professional advice and unwavering support in transforming your property-ownership dreams into a reality.